Lots of you are probably sick of hearing and reading about how Covid-19 has affected your lives in the past 12 months. I get it and feel the same. However, I think it has given a lot of people the impetus to look at and assess the state of their hair, and also the journey it's been on in the past few years. We have started to pay more attention to the damage we have been doing to our beautiful crowns and that's a good thing! And when our natural curls are in protective styles I've discovered that to stop unnecessary damage and breakage to our Afro strands we need to be proactive.

Prep your hair before getting braided
It's super important that your hair gets lavished with attention prior to getting the partial shelter of the protective style. That means prior to your appointment with your stylist give your Afro both a proper wash, and a moisturising/nourishing conditioning treatment that works best for your curls. It makes sense to get your hair in as good condition as possible before it gets braided out of the way for the next 6-8 weeks. The amount of time you can keep your hair in a protective style is up for debate. My advice would be to start off with less time then look to increase it every time you get a new style done. That way you can lookout for increased breakages caused by keeping in the braids for too long, and then adjust your expectations/plans accordingly.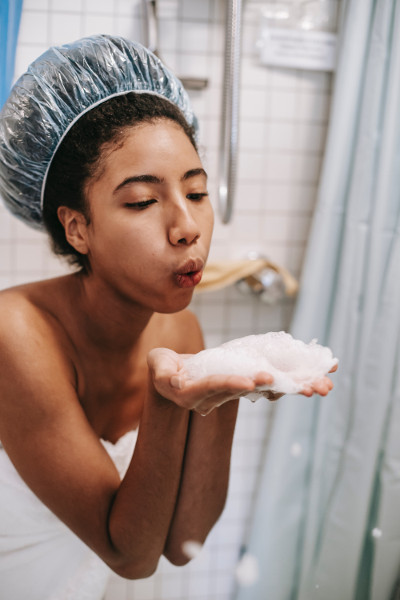 Care for you hair and scalp while in your style
Just because your hair is tucked away in a more manageable state than if it was out and free, this doesn't mean you can get away with not performing maintenance on it. When my hair is out, a spray bottle filled with water is one of my key tools to keep my Afro hydrated, and when my hair is in braids that little spray bottle is still my Afro's best friend. Braids means that I spritz my hair less often – usually first thing in the morning and last thing at night, but that doesn't diminish the importance of making sure that my strands are hydrated. It's also important to schedule at least 1 wash while you have your braids in. There are countless videos on YouTube showing the best methods for washing techniques with limited frizz creation which is essential to the life of your braids. I tend to focus on keeping my scalp clean, and try to leave the braids as untouched as possible. While some people swear by using baby wipes, or a spray of diluted vinegar to keep their heads clean, I use a lighter version of my normal wash products (I dilute with a little water and tea tree oil) as I can suffer a little from build up which can lead to a drier scalp. All I can say is it's important to trial and error to work out your favourite method, and please don't skip doing this. Also, don't forget to wrap your hair when sleeping; my trusty old silk bonnet is my choice and it even stays on my head most nights!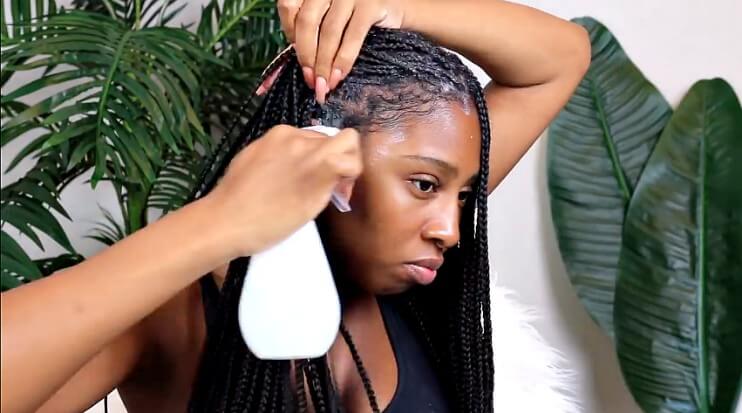 Be gentle when removing them
You've come to the end of this protective style, and your hair has been saved several weeks' stress and strain from not hanging out but don't ruin all this good work by taking out your braids too quickly! Make sure you set aside plenty of time to undo them carefully, and then ideally also to give your afro a gentle but thorough wash and then treatment after. Before starting the process I give the braids a liberal covering of black castor oil (as I'll be washing straight after), I find this lubricates the strands to make the whole process easier. I don't use a comb for this, only my hands and fingers, but a wider toothed comb can be useful. I try to get most of the tangles out, but my main objective is to be gentle on my strands, so if getting completely tangle free will be too rough I'll leave the rest for after washing-drying. Using water prior to taking out your braids can make it very difficult to untangle even the loosest of knots, so be careful of how wet your hair is during this process.
Post style removal
Your hair and scalp need some alone time immediately after undoing your braids, that means please don't skip from one protective style to the next without leaving a little time in between. If I've had box braids in for 6 weeks, I'll aim to leave some time before going to see my stylist next. This allows my scalp and my strands to adjust to being taken out of a style that restricts their movement and freedom, enabling them to breathe, before braiding them up again. This is particularly good for my follicles as I can almost feel them relax as they don't have to hold on to my hairs so tightly anymore – it's not good for anything to be puckered up tight for too long.
When planning your next protective style, it's good to switch it up as this is likely to change where your scalp and hairline experience pulling pressure and therefore potential damage. Constantly wearing cornrows can cause thinning of your edges as you look for clean, tight rows, but by mixing up your braiding choices you allow areas of your head to rest and rejuvenate.
At the end of the day we want our heads to be as stress free as possible, so whatever you can do to help that is likely to have a positive effect overall.
As always fro stay strong.x