I used to have a love-hate relationship with my edges. Sometimes I would lay them and they would be so on point they set the rest of my hairstyle off perfectly, and sometimes there was nothing I could do, nothing I could apply, and no technique I could employ to get them to do what I want. It was during times like this that I wonder if my edges are rebelling against all the things I put them through on my journey to hair perfection. They are the finest, thinnest, most delicate hairs on my head but I probably touched, prodded, manipulated and pulled them more than all the other hairs combined.
Recently I saw a photo from a night out from a few years ago and was shocked at my edge game, I didn't realise how thin my edges had become. My initial feeling was panic, would they grow back or had I done irreversible damage?! So I took a little time to self reflect; I had been focussed on improving the quality of my hair but I had forgotten all about my edges and they were suffering. I decided not to stress as everything I have read said that this can actually make things worse, and resolved to try and grow my edges back. And after 3 months I can happily report that my edges are on the path to recovery!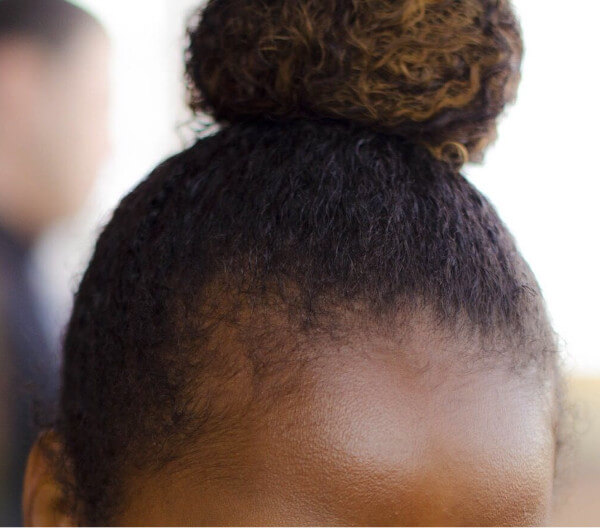 What are the causes of thinning edges? And how to protect, maintain and grow them back.
The first thing I did was work out why my edges were thinning. Was it something I was doing consciously or was something else causing the damage? I had to get forensic and analyse all my interactions I had with my edges! I looked at them closely to see if the strands were broken or not, checked to see if they were dry, and if there were patches/areas that were particularly thin. I discovered all of these things; not good but now at least I knew what I was dealing with and I readied myself to do what I could to regrow them.
This is what I found out…
If you have damaged hair/breakage problem – take more care in interactions with your edges, and moisturise them frequently and more often than the rest of your hair.
If you suffer from stress/drastic weight loss – these can affect your hair's normal cycle and therefore growth.
Don't have too tightly pulled hairstyles – if you see little bumps appear at your edges or you get a prolonged headache then your braids are perhaps too heavy or too tight. Repeatedly pulling on your hair can cause traction alopecia, a form of hair loss.
Don't cause too much friction – rough towel drying, excessive heat, wigs, cotton pillow case, hats, can all rub your edges and cause your fine hairs to break and pull.
Limit use of certain hair products/tools – relaxers and hair dryers can damage strands, gels can dry out hair, plastic bristles can be rough and cause breakages, bleach even damaged Solange's.
It could be hormonal changes, hypothyroidism, chronic illnesses – if you suspect this then you should speak to your GP for advice and possible treatments.
And with pregnancy, postpartum loss – it's common for women to lose less hair during pregnancy so your hair naturally becomes thicker (we normally shed between 50-100 strands a day). At the end of the pregnancy the body may then shed the extra hair which can be startling but it's usually nothing to worry about.
If you have female pattern hair loss/shedding issue – it's hereditary. Unfortunately there's not a lot that can be done with this, but it's unlikely that this is the sole cause of thinning edges and there will be other things that you can do to improve the situation so don't lose hope if you suspect your edges are experiencing this.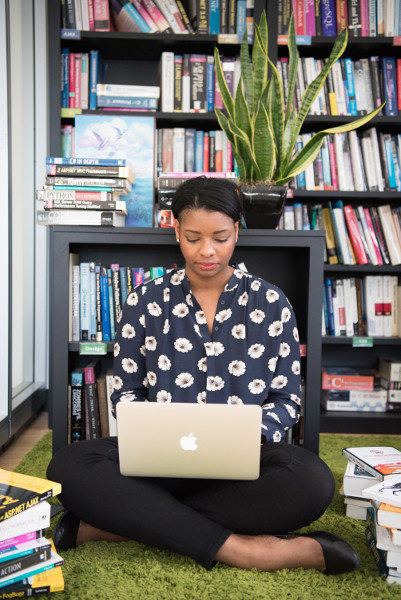 I went through the list and tried to cross them off one by one, I discovered that my edges were definitely being affected by several different causes. I think the most important part to my edge recovery was actually discovering that something was wrong. I started to pay more attention to them and started to treat them better. I had breakages and thin patches that were largely down to neglect.
I've not been overly stressed nor ill (thankfully), and am not pregnant, nor do I feel that I have been experiencing fluctuations in my hormonal levels. So these were all crossed off.
I have been guilty in the past of using gels and rough plastic bristle brushes to style my edges, and still had these things in my hairstyle tool box, so I dumped them and researched more caring products, items that would be kinder to my edges.
I read that Jamaican black castor oil could potentially aid regrowth so I bought a tub and started moisturising and massaging my edges daily. I got a soft head toothbrush and used this to gently brush them into place, it also helped to make sure each strand was properly coated. It's hard to say whether or not the castor oil actually increased my hair growth, but I felt that once I had applied the oil I would naturally touch those areas much less than before, and I'm sure this had a positive effect on my edge recovery.
During lockdown, I have been using tight hairstyles less but I have been wearing hats and wigs more often so have been more careful when putting them on and taking them off.
And whenever possible I will use a satin bonnet/scarf as an underlayer. Also, now I am conscious of the friction factor I am more careful all round, and that includes towel drying.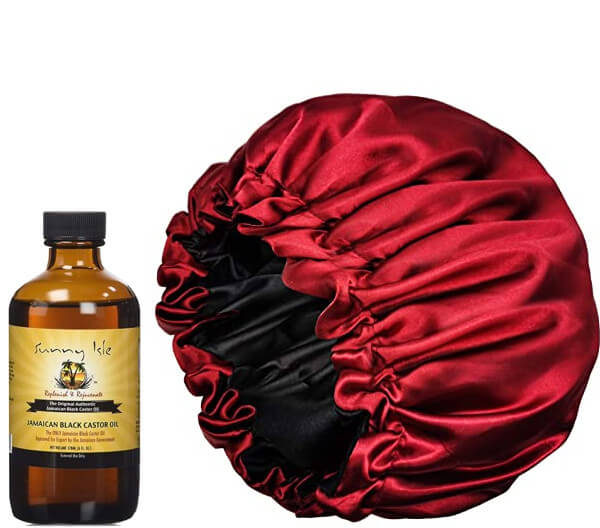 Also I looked at my mother's and grandmother's hairline and realised that I am probably experiencing some female pattern hair loss, and I realised I'm actually okay with this. I have chosen to like and appreciate this connection with two beautiful, strong women.
I now have a love-love relationship with my edges. They still don't always behave exactly as I want them to, but that's okay they're allowed their off days just like me! On those days I try to show them more love as I know that they need that sometimes.
Fro stay strong.x