With lockdown still in full flow, self reflection and improvement is a theme that looks set to continue even after the vaccine starts to take effect in wider society. For those of us who have been misusing and mistreating our beautiful fros for too long, days at home have gifted us with the chance to reassess and give our locks the tlc that has been sorely lacking.  
My poor hair has been relaxed, straightened, blow-dried, coloured, burnt, crisped, frazzled, pulled, snapped and then repeated too many times to count. The question why we do this to ourselves is for another time, but I can say that I started the process of fixing this mess at the start of the year, and lockdown only stiffened my resolve to love my hair that bit better. And now I can proudly share my story of a regenerated, healthy afro.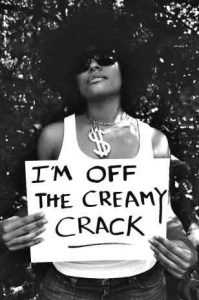 I started 2020 by tearily cutting off about half the length of each strand; my hairdresser took morbid pleasure (as I finally did what they've been recommending for several years). Walking out of the salon I felt lighter; purged of the poison that had been keeping my afro in my warped sense of beauty for far too long, and rinsed of the toxins that had been seeping into my psyche through my poor scalp. Not everyone will need such drastic action, but I was a bit of a basket case. The other main type of transition involves regular visits to the salon, cutting off the damage little by little, and allowing your hair to grow out and evolve more slowly over time. This always seemed more appealing until I reached my breaking point and decided on my big chop.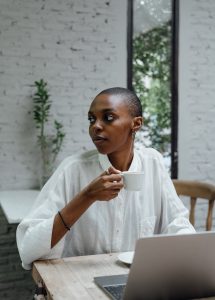 Next I started to relearn my hair; my texture and what kind of curls I actually had, and therefore its shrinkage, how porous each strand was, what products worked and didn't work, and I came up with a proper wash schedule; both for the week and the all important washday! I experimented with different oils and bases for my own deep moisturising treatment, oils for fragrance, as well as shampoos and conditioners. I also researched and built up an album of different heat-free hairstyles for different hair lengths. I found this bit fun, and I really looked forward to trying them out. I invested in a silk pillowcase which was a Valentine's present to myself (my partner thought I'd gone cray cray), and I changed my outlook and my expectations with regards to my hair.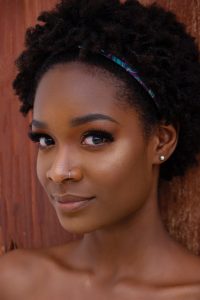 I found the key was to work out a proper plan at the start for how you're going to transition (and tell your friends and fam of your aim and your goal; they will be important at some point in the journey). Get some beautiful headscarves and bands ready for the days when you feel your afro is at an awkward phase (don't worry these pass quickly!), and build up your resolve and determination. Some days and weeks your patience will wane, it will feel like it's too much and you'll want to revert to old, bad habits. This is where your support network kicks in; talk to your friends and feed off their positive energy and love. And when you get your natural locks looking better than you even dreamed you'll look back and be amazed at how quickly the time passed, how silly you were to doubt the process (yes, we will all have doubts at various stages), and how PROUD you are of yourself and your beautiful natural hair. Now you're here, don't stop the hair love. Experiment with more heatless hairstyles, continue to use scarves and headbands, and get used to going for regular/semi-regular trims of your tips. No matter what you do, our curls and kinks mean that our hair is relatively dry and our tips will degenerate, but this needs to be expected and remedied as such. If I can do it, no doubt you can too.
Fro stay strong x