As I've turned older, my hair has been shedding like crazy and it has started to look very thin with gaps everywhere. For the most part I don't like doing a wash and go because my hair just looks so flat and thin, however, with a lot of time on my hands, thanks to Covid, I have been trying out a few products and treatments on my hair in the last couple of months. Now, I did hear about the magic of flaxseed gel many years ago but I was too busy (or maybe too lazy?) to give it a try until now. It is said that when one is desperate one is willing to try anything, and so this was me being desperate and thought, what the heck let's give this flaxseed gel a try.
Since I started using the flaxseed gel I have noticed the difference it has made to my hair, the volume and definition it gives me, my hair looks fuller, thicker and shinier which I am very happy about.
What is Flaxseed?

Flaxseed is loaded with nutrients and ingredients that benefit Afro and curly hair, externally and internally, and is actually considered a nutritional powerhouse for its combination of essential macro and micronutrients. These include protein, omega-3 fatty acids, fiber, and antioxidants.
You can integrate flaxseed into your hair regimen with hair products, but integrating flaxseed into your diet will also give you results. And flaxseed gel is well-loved within the curly community because of the  curls and definition it gives without flaking.
What are the benefits of flaxseed for natural Afro and curly hair?
Flaxseed can help keep your hair moisturised and strengthened by improving its elasticity, and preventing breakage and dry, brittle hair. It can also help itchy scalp conditions like dandruff by keeping your scalp soothed and nourished. Flaxseed helps reduce inflammation in your body which in turn can promote healthy hair growth.
What can I do with flaxseeds?
There are multiple ways you can reap the hair health benefits of flaxseed. I tend to take it internally by sprinkling ground flaxseeds on my salad or yogurt, and I also make a gel out of flaxseed to use directly on my hair. Some other ways you can use flaxseed includes:
as a hair mask: pour a small amount of flaxseed oil into your hands and massage directly into your hair. Leave on for up to 15 minutes, then rinse out and shampoo as normal.

as a pre-conditioning rinse after shampooing. Then rinse the oil out of your hair before you use a conditioner.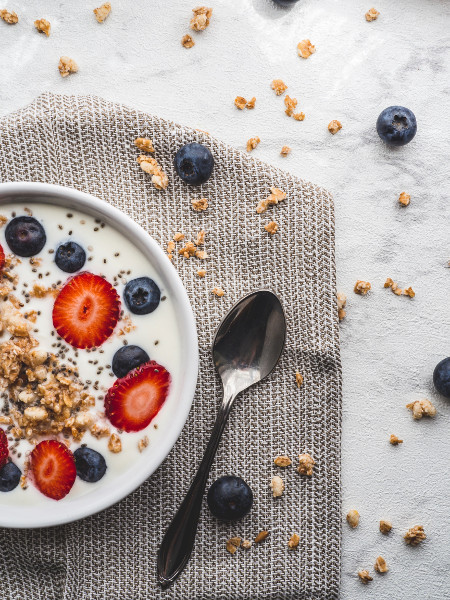 How to make your own DIY flaxseed gel
Making the flaxseed gel is very easy! All you need is whole flaxseeds, water, a small pot, a mesh strainer or alternatively a knee-high stocking. 
There are plenty of tutorials online how to make the flaxseed gel but in short this is how I make mine:
½ cup of whole flaxseeds

1 cup of water
Add the water and the flaxseed in a pot and boil over medium heat. Keep stirring the pot to avoid the flaxseed from sticking to the bottom of the pot. Once the consistency of the water thickens and gets slimy it is time to switch off the heat and let the pot cool down. You can strain the gel using a mesh strainer, a knee-high stocking or anything that you have at home that will separate the gel from the seeds. The amount of gel this will yield is more than what I need for my hair, the remainder of the gel I freeze in an ice cube tray to be used for future washdays (freezing rather than refrigerating allows me to keep it longer).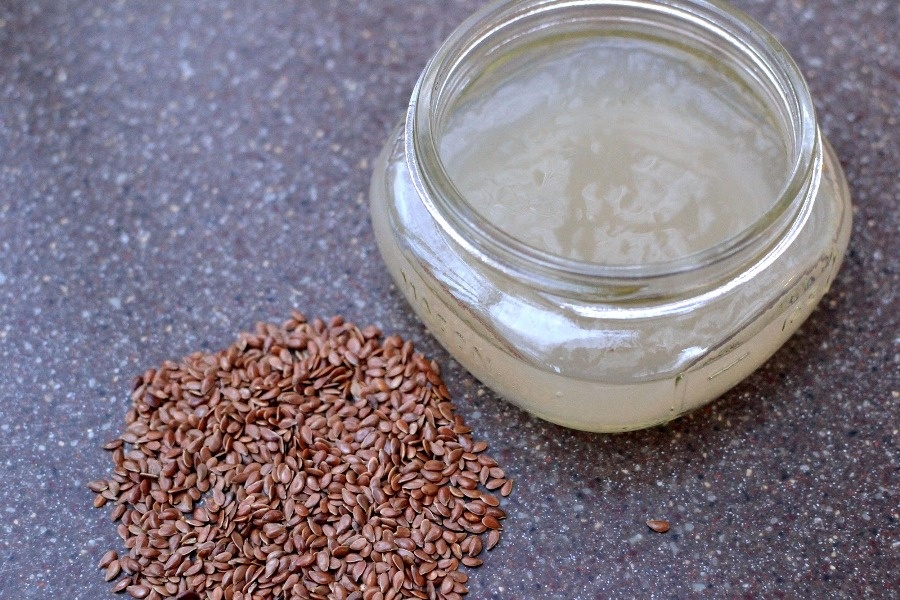 How to use flaxseed gel for natural Afro and curly hair?
I use the gel post-hair wash and apply the gel to damp hair. Depending on what your hair likes you can apply a curling cream or other products before the gel, just make sure the cream you use is water based to avoid flaking. Once you have finished applying the gel you can let it air dry or use a diffuser for quick drying.
Once my hair is fully dried it is the time to crunch the hair and release the curls from its stiff state. My best curls are from day two onward, the volume really picks up and my hair gets really big. Mid-week I will refresh my curls by spraying some water and applying a small amount of leave-in conditioner to keep it hydrated for a few more days. The flaxseed gel adds so much hydration and keeps my hair looking healthy for longer, and I love the hold and definition that it gives me. I don't rinse it out until my next wash day.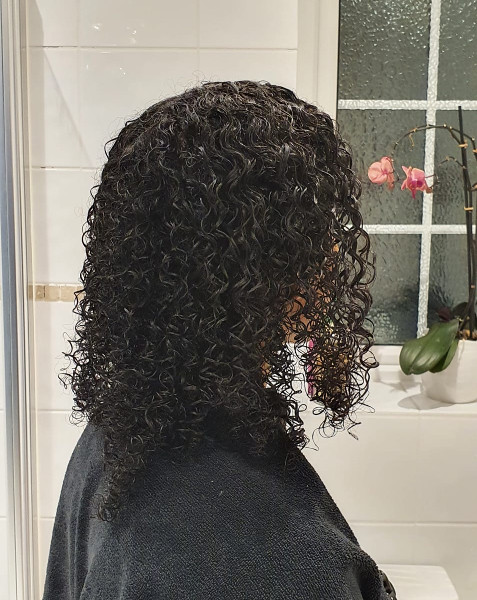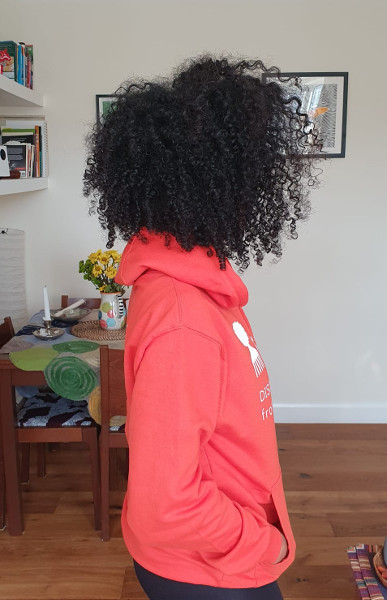 How long does flaxseed gel last?
As this is a product with water in it, it won't keep for very long. But as mentioned previously, I freeze my leftover gel, and this has worked fine for me. And, if you put it in the refrigerator, it can last up to three weeks with the help of essential oils like rosemary, jasmine, or lavender. However, since it is so easy to make, you may want to make a small batch just for when you want to use it. 
Have you used flaxseed gel before? What did you think of it? Please share your thoughts in the comments below x 🙂