Top silk press Afro hairdressers in London
When you hear the phrase "silk press", what comes to mind? Do you think the 90s and early 2000s? Old school? Or perhaps a relaxer box comes to mind. Either way, many think of a silk press as something of the past and as no longer mainstream. However, recently, we've seen it come back into style with some of the top Afro hairdressers in London providing the service. Many have decided to return to the silk press and others are just discovering it for the first time. With that being said, for those considering getting one done, this post will be focused on everything surrounding the silk press, including the top silk press Afro hairdressers in London.
What is a silk press?
A silk press can be referred to as the straightening of one's natural hair which leaves the hair in a silk-like appearing condition. Unlike chemical hair relaxers which permanently straighten your hair, a silk press is a way of straightening one's hair temporarily.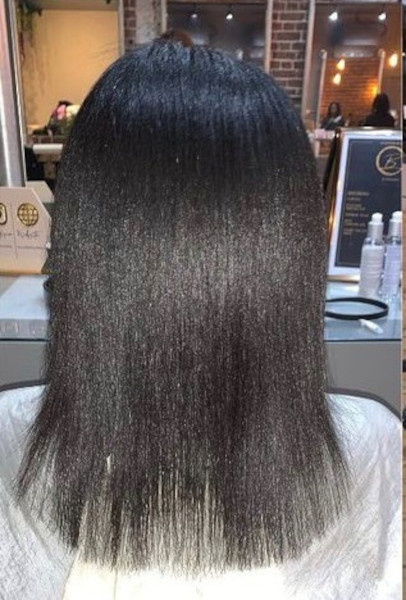 How do you achieve a silk press?
A silk press can be achieved by quite a few means. The most common way includes using a hot comb or flat iron. Most people nowadays however, go for the latter. Nonetheless, before we get to that stage there are a few steps you should follow to maximise and get the most out of the hairstyle.
These include:
Pre-poo, wash, and condition your hair 
As with most hairstyles, before doing a new style, it is important to start with fresh and clean hair. Therefore, going through with your wash day routine is a necessity, if you're looking for a long-lasting hairstyle. 
Blow-dry your hair 
Before you straighten your hair, you should consider blow-drying it first. This is very helpful as going from curly damp hair to straightened hair is a long process. Blow-drying your hair first will drastically cut down the time when straightening your hair. It will also help you achieve a sleeker, longer-lasting silk press.
Straighten your hair
Now you can straighten your hair with your chosen hair straightening tool. Take your time and find the best temperature to straighten your hair at. Using a comb to pass through your hair whilst straightening it will also aid in achieving a straighter, lump-free silk press. 
Spray your hair with a holding spray
This is optional, but helpful in keeping your hair in place and keeping flyaways away.  
How long does a silk press last?

To give a definite time on how long a silk press will last is not possible as many factors need to be taken into consideration. For example, if you're someone who works out regularly with high-intensity workouts, expect your silk press to last for a considerably shorter amount of time compared with someone who rarely moves their body. With that being said, the consensus is that a silk press can last for around two weeks. 
How do you maintain a silk press?
A great way to preserve your silk press is to wrap your hair at night when going to bed. You could use a brush or comb to help wrap your hair around and secure it with bobby pins, or you use the saran wrap/ cling film method to secure the wrapped hair.
Can all hair textures do a silk press?
If you use the right technique when straightening your hair, the hair texture shouldn't matter when it comes to the outcome of the style. It should look as good as other hair textures. So, yes, all texture can do and achieve a silk press. Just make sure to have a trim when doing one as the split ends with become very evident once done.
What are the benefits of a silk press?
A safer way of straightening one's hair without using chemical relaxers. Chemical hair straighteners and relaxers have recently been linked to a higher risk of cancer and various dangers to your health.

Looks great - it always feels good to change up your style once in a while. A silk press will do just that.

Low maintenance - once the silk press has been achieved, not much has to be done to maintain the style. In fact, it's best to leave it alone and not add too much product as this could weigh down the style. 
What are the disadvantages of a silk press?
Using any form of heat can increase the chances of heat damage. Always remember to use a heat protectant, and wash and deep condition your hair before your silk press.

Not great for high-humidity climates. High-humidity moisture can cause the hair to revert, so if you're living in a humid country, expect the style to not last as long as someone in a drier climate (and stay away from water as any droplets of water can risk your hair reverting making all the hard work disappear). 

It's not a protective or low manipulative hairstyle - the amount of manipulation that goes into the style for it to be achieved (with the ends not being tucked away), makes this style not as protective or free of manipulation. However, once done, you most likely will not be manipulating your hair that much till your next wash day. 
Having looked at everything about the silk press, it's now time to look into the top silk press Afro hairdressers offering this style!
Tips before booking your Afro Hairdressers
Once you have found an Afro hairdresser near you, click on the style and you will be taken to a page where you can see photos, read reviews and fill out a few simple details to confirm your booking. These may include (but are not limited to) your location, the date you wish to get your hair done, and the time of the appointment. You will then send a request to book a hairdresser - it is that simple!
Each hairdresser is an independent hair professional, so ensure you check out their terms and requirements before making a booking. Everything you need to know will be available on the hairstyle you are wishing to book. For any additional questions that you may have about the hairstyle, you can also always speak to your hairdresser directly by using the messaging function on their FroHub business profile.
Now that's out of the way, let's get to the more exciting stuff. The Afro hairdressers themselves!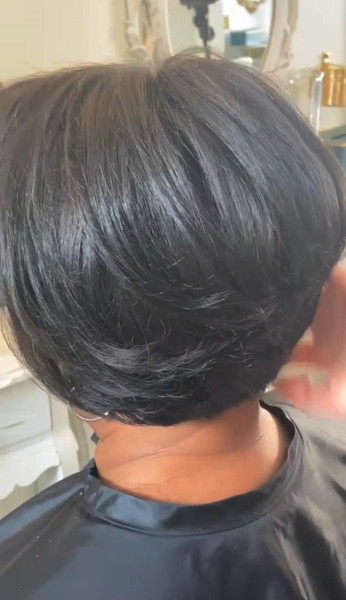 Jo Johnson is a talented salon-based Afro hairdresser in the upscale Knightsbridge area of central London. With their philosophy being inclusivity and luxury, know you are in good hands when it comes to your hair - no pun intended. For more information regarding booking this Afro hairdresser, please check out their page.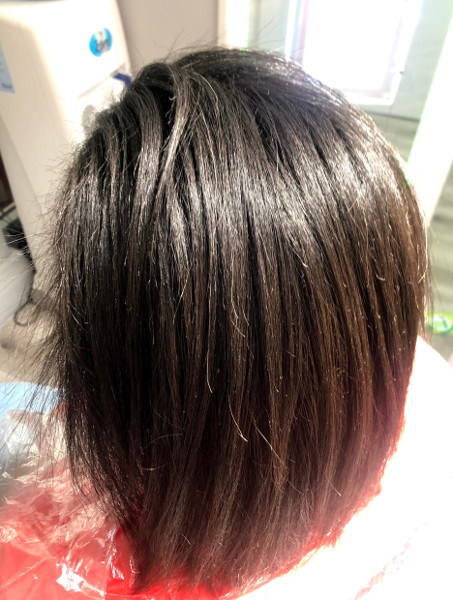 Hair by Grace is another fabulous salon-based Afro hairdresser in West London. Grace is very passionate about her work and will make sure you leave the hair salon feeling satisfied. If this is what you're looking for then perhaps, Hair by Grace is the next hairdresser you should add to your list. For more information regarding booking this Afro hairdresser, please check out their page.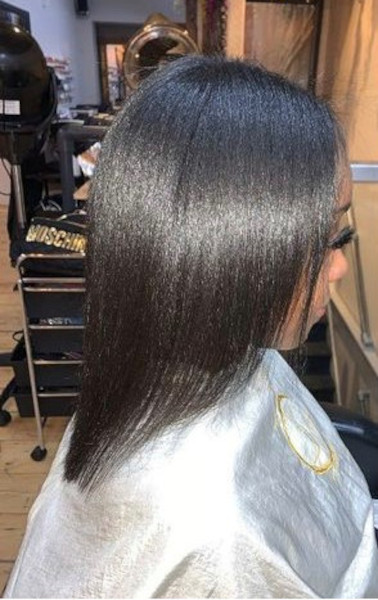 Beyond the brush ldn by Monique is a salon-based Afro hairdresser in Herne Hill, West London. With over 20 years of experience, Monique knows what she is doing when it comes to all things hair. For more information regarding booking this Afro hairdresser, please check out their page.
Alright, I hope this blog post helped answer your questions when it comes to getting a silk press and you found an Afro hairdresser who could get you that one step closer to getting your silk press. If it did any of that for you and you want to see more like this, why not check out our other hair and beauty blog posts and find other top Afro hairdressers near you at FroHub?