Top goddess braids hairdressers in London
What are goddess braids?
You have probably heard a little about goddess braids. If you haven't, you have been missing out. Don't worry though, I am here to change that all for you. Just as it sounds, goddess braids look heavenly. They are an alternative to box braids, which include the addition of curly hair extensions. Other names are also given for goddess braids which are quite similar yet still vary quite a bit. This includes bohemian braids, boho braids, and goddess locs. 
How can I achieve goddess braids?
As mentioned in the previous section, goddess braids can be seen to give a more feminine and goddess look to traditional box braids. Therefore, this can be achieved mainly by doing traditional box braids with curly hair extensions added to the braids themselves. These are widely known as goddess box braids to be more specific. It is important to note that there is no right size when it comes to doing goddess box braids. In fact, the more contrasting and less uniform they are, the more goddess-like they can appear. Doing any of these types of hairstyles would leave you with beautiful feminine braids, ready to rock outside.
What are the advantages of wearing goddess braids?
They are beautiful

Can't lie here, goddess braids look absolutely stunning and frames most people's faces wonderfully. If you're looking for a change from traditional box braids, goddess box braids are a good alternative choice to opt for. 

They are a form of protective hairstyling

Just like the other box braids hairstyles

talked about in the previous

blog

posts, goddess braids are a great form of protective hairstyle. This is because your hair is kept away, free from manipulation for a longer period compared to leaving your natural hair out. With there being less hair breakage, this means more length retention. If this is what you're looking for (hopefully you are), then maybe you should try out a hairstyle like this or an

alternative protective hairstyle from the top Afro hairdressers in London that floats your boat. 

They are versatile

Like many of the hairstyles offered by our hairdressers here at

FroHub

, goddess braids are a type of hairstyle which brings forward versatility. You can style it in many different ways according to what you are feeling each day of the week.
What are the disadvantages of wearing goddess braids?
They are not a form of long-term protective hairstyle 

Although they can be considered a protective hairstyle, the curly hair extensions added to them, and the chunky braids which are often done lead to the hairstyle not lasting as long compared to other forms of box braids protective hairstyles

. Nonetheless, they are still a great option as look pretty and last long enough. It is also not recommended to leave in protective hairstyles for too long so you know you are safe with this option. With that being said, a great way to solve the issue of messy curls after a couple of weeks of wearing the style, trying opting for human hair when adding curly hair as they last longer. 

They take longer to do

If you're opting for goddess box braids, be prepared to sit in the hairdresser's seat for a bit longer as adding curly hair extensions can add more time to the completion of the hairstyle. Although, it doesn't add too much and it is a short-term sacrifice for a longer-term benefit of a beautiful hairstyle. 
As you can see, there are a few cons but many more benefits to doing goddess braids as a hairstyle. Therefore, if this hairstyle is for you, search FroHub to find and book an Afro hairdresser near you, who could help you achieve the hairstyle you are looking for. 
Tips before booking your Afro Hairdressers
Once you have found an Afro hairdresser near you from our best hair braiders in London list, click on the style and you will be taken to a page where you can see photos, read reviews and fill out a few simple details to confirm your booking. These may include (but are not limited to) your location, the date you wish to get your hair done, and the time of the appointment. You will then send a request to book a hairdresser - it is that simple!
Each hairdresser is an independent hair professional, so ensure you check out their terms and requirements before making a booking. Everything you need to know will be available on the hairstyle you are wishing to book. For any additional questions that you may have about the hairstyle, you can also always speak to your hairdresser directly by using the messaging function on their FroHub business profile.
Now that's out of the way, let's get to the more exciting stuff. The Afro hairdressers themselves!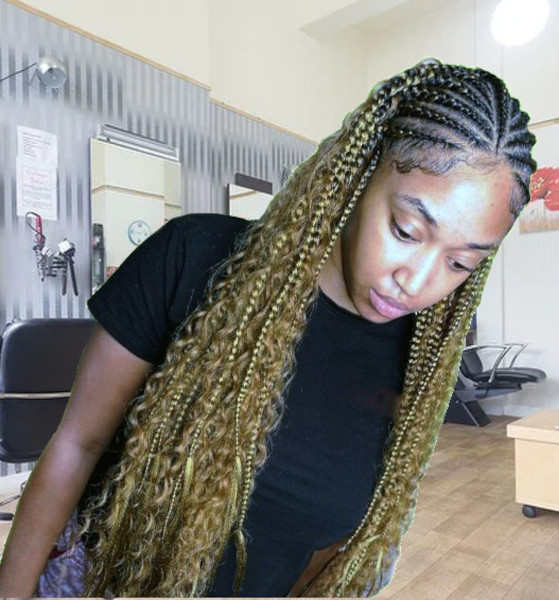 Salon based Tamara's Hair Studio is a talented hairdresser in East London, who can provide you with a fresh alternative look to the traditional goddess braids. Known as Fulani Bohemian Braids, think of this hairstyle as the cousin of goddess braids. Closely related, yet still distinct in style. If you're looking for something more than just goddess braids, Tamara's Hair Studio may just be the one for you. For more information regarding booking this Afro hairdresser, please check out their page.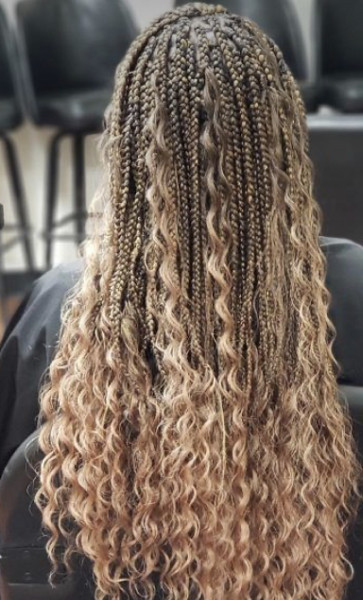 If you're in the West London region and are looking for a talented and professional salon-based hairdresser (as with all our hairdressers), then Hair By Grace is one you would want to add to your wish list of hairdressers to go to. Getting your goddess braids done by her will remove one less of your worries. For more information regarding booking this Afro hairdresser, please check out their page.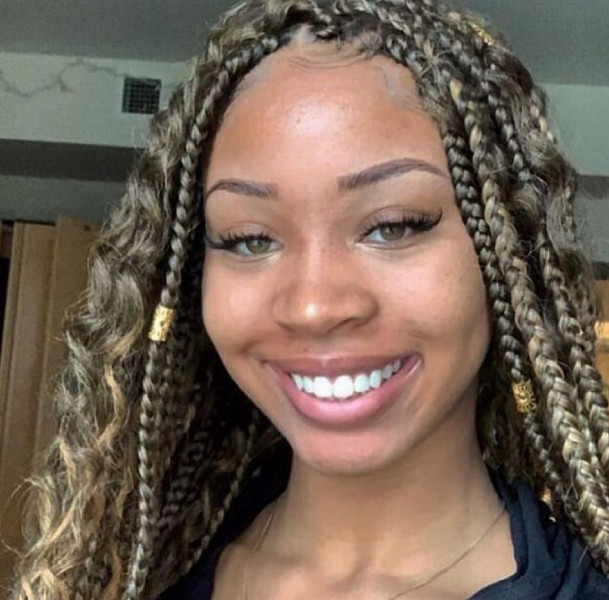 If travelling to a hairdresser is not for you, then perhaps Jojo's Braids, who is a mobile hairdresser will float your boat more. Not only does she do amazing hair, but she'll be able to provide a wonderful service wherever you are based! For more information regarding booking this Afro hairdresser, please check out their page.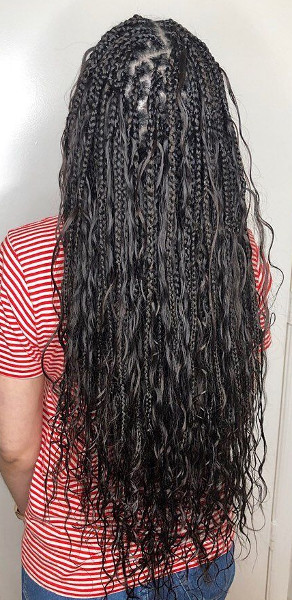 Custom Cornrows, specialises not only in custom cornrows, but (as you guessed it) goddess braids! She is a mobile hairdresser, who will be able to cater to your needs and leave you satisfied. For more information regarding booking this Afro hairdresser, please check out their page.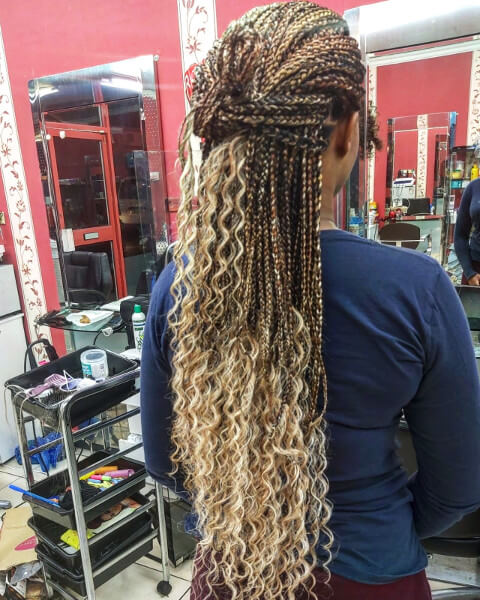 Luemas Hair and Beauty is an amazing salon-based hairdresser within the Edgware, North London area. As you can see, she can fix you up with amazing waist-length goddess braids, so why not try her out? For more information regarding booking this Afro hairdresser, please check out their page.
Hopefully, this blog post gave you all you needed to know about goddess braids. If it did all of that for you and you want to see more like this, why not check out our other hair and beauty blog posts and find some more top Afro hairdressers near you at FroHub?